Projects for Hybrid Summer School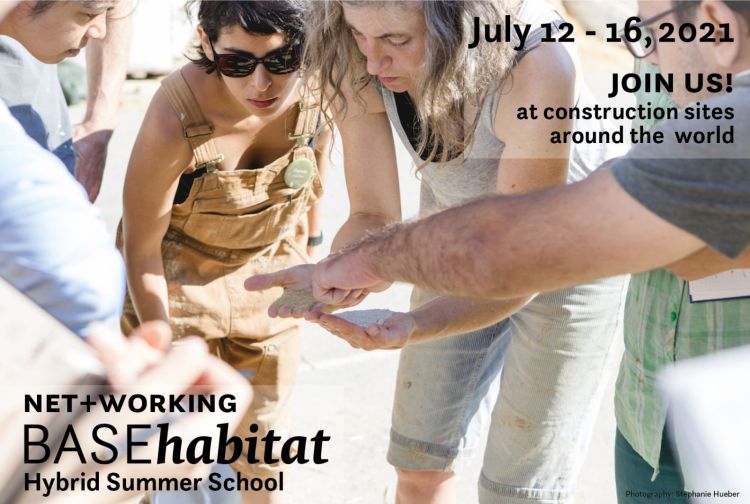 NET+WORKING
BASEhabitat
Hybrid Summer School 2021
Building with sustainable materials.
While we are working with BASEhabitat students on a construction site in Austria, building with earth and lime,
we want to connect virtually to interesting construction sites around the world, sharing experience in building with natural materials.

Programme
1-2:30 pm CET Zoom visits/presentations
2:30-3:30 pm CET open chat rooms for exchange
Share your project/work
Maybe you have something to share?

There is still time to present a project until Friday, June 25.
The online part of summer school is open to the public for free. Registration is required.