Public Lectures CAS Regenerative Materials
26. Januar 2023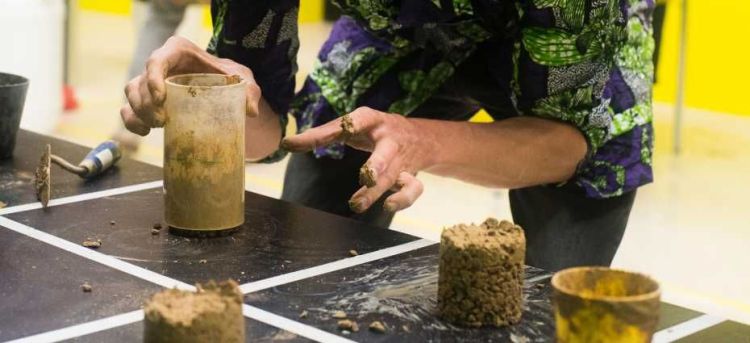 After three successful editions in 2020 - 2022 the CAS ETH in Regenerative Materials is back for a fourth chapter. Like the others, this edition will be colorful and full of interesting encounters.
In each Module, we will invite you to public lectures broadcasted online. Here are the dates:
Thursday 26.1.2023 16h30- 15h00 UTC+1
Andrea KLinge
CIRCULAR CONSTRUCTION
ZRS Architekten Ingenieure was founded in 2003 as an integrated design and engineering partnership in Berlin.
They have developed their key competency in the use of natural building materials, primarily timber, earth and bamboo. With ambitious clients and partners, their projects aim to promote the innovative usage of local and renewable materials both at home and abroad.
Their comprehensive experience of planning and supervising the construction of earth building projects is regularly requested by both other architecture and design offices, as well as construction firms around the world.
Andrea Klinge studied at the TU Berlin and London Metropolitan University, where she specialised in sustainable building. She worked in various architectural offices in London, Rome and Berlin. Since 2013, Andrea Klinge has been working for ZRS Architekten, where she established and heads the research department. Since 2022 she is professor of circular construction at the FHNW.

Welcome to join!

More info:
https://sc.ibi.ethz.ch/en/education/continuing-education.html
CAS Regenerative Materials Broschüre 2023

Social media:
Videos:
Vimeo: https://vimeo.com/showcase/8368798
Public lectures: https://vimeo.com/showcase/9279484
Veranstalter
ETH
Chair of Sustainable Construction