Open doors meeting Regenerative Materials
17. September 2021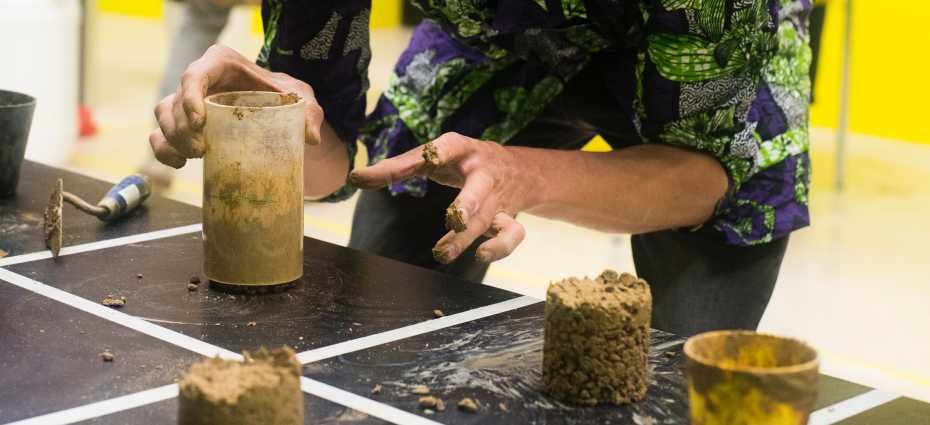 CAS ETH in Regenerative Materials
Edition 2022 - Call for application

Prof. Dr. Guillaume Habert
Dr. Arnaud Evrard
ETH - Chair of Sustainable Construction
We are pleased to announce the new edition of the CAS ETH in Regenerative Materials, starting in January 2022.

This Certificate of Advanced Studies combines theoretical and experimental lectures, hands-on exercises, visits of exemplary buildings and project-based learning.
It gathers experts from the field to share their vision and discuss alternative solutions to shift towards a regenerative approach.
It provides the participants with tools and methods to manage projects using earth, bio-based and reused materials with efficiency and creativity.
It presents the specificities of these low-carbon materials : supply, implementation, adapted architectural design, material properties, construction cost and planning, end-of-life, etc.
(The courses are typically held in English).

As a part-time training, it is geared towards the needs of professionals who want to deepen and question their existing practice in order to develop more regenerative approaches.
The target audience is therefore: project managers, building contractors, architects, engineers or members of city technical services or NGOs.
In total, between 12 and 16 participants will be accepted.

To apply, please visit our website:
https://sc.ibi.ethz.ch/en/education/cas-regenerative-materials.html
(Deadline: Friday October 22nd 2021).

We organize an "Open doors meeting" on Zoom to present the programme and answer your questions.
Date : September 17th 2021 at 16h (GMT+1)
Link: https://ethz.zoom.us/j/65126793142

Here are the provisional dates of the 3rd edition of CAS Regenerative Materials:
Module 1 « Discovering Regenerative Materials » :
from Monday January 24th to Friday January 28th 2022
Module 2 « Earth construction » :
from Monday February 28th to Friday March 4th 2022
Module 3 « Bio-based construction » :
from Monday April 4th to Friday April 8th 2022
Module 4 « Re-valuing the building stock » :
from Monday May 16th to Friday May 20th 2022
Module 5 « Project exercise » :
from Monday June 13th to Friday June 17th 2022

You will find more information on our website and in the flyer here attached.
You can also see few videos from last year here and join our LinkedIn and Instagram accounts.
Veranstalter
ETH - Chair of Sustainable Construction